Slater Sculptures
"Sculptures that last a lifetime"
My husband and I purchased two of Gary's sculptures during the construction of our home in the valley in 1971.
To this date, 2015, they stand proud in the landscape of our current home. We named the vertical sculpture "Family of Steel", because to us it represents our strong and closely knit family of four. The horizonal sculpture, "Steel of Vision", represents to us a man of steel and internal strength with both arms stretched as he tilts his head backward, envisioning the future;
- John and Judy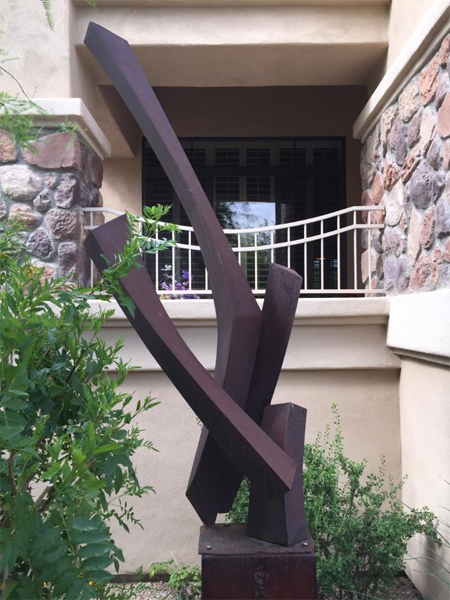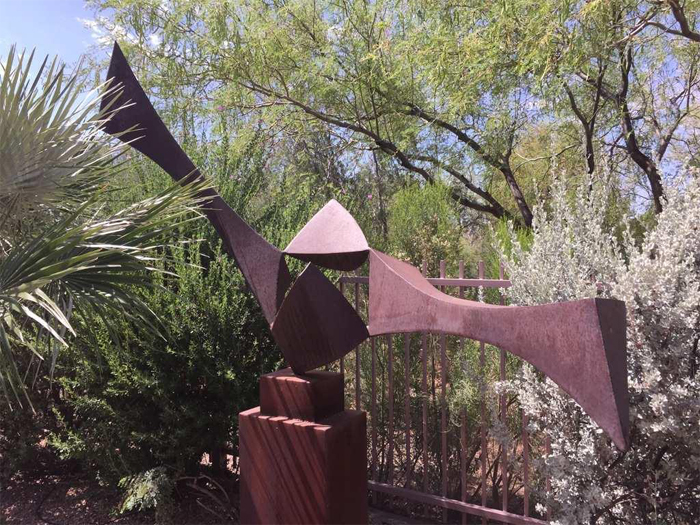 ---
I was in a gallery recently and was discussing with the owner stainless sculptures and the combination or artistry and craftsmanship required. Of course, I was thinking of the one I purchased from you years ago. I believe I commissioned it. It is about ten or twelve feet tall. It resided for years at our home in Long Beach and now for many years at our home in Palm Desert. I must have really loved your work because at the time I did not have much money. Anyhow, this reminded me of you and I had to look to see what had become of Gary Slater and was really pleased to see how successful you have become. Pleased for two reasons. One for you and two because it validates my taste in art. I am stopping by my home in Palm Desert today, by chance, and will take a picture of the sculpture and send it to you. As you might imagine, in the twenty five or so years since we acquired that piece we have collected a great deal of art and your piece still remains one of my favorites. Congratulations on a great career.
- Ewel G.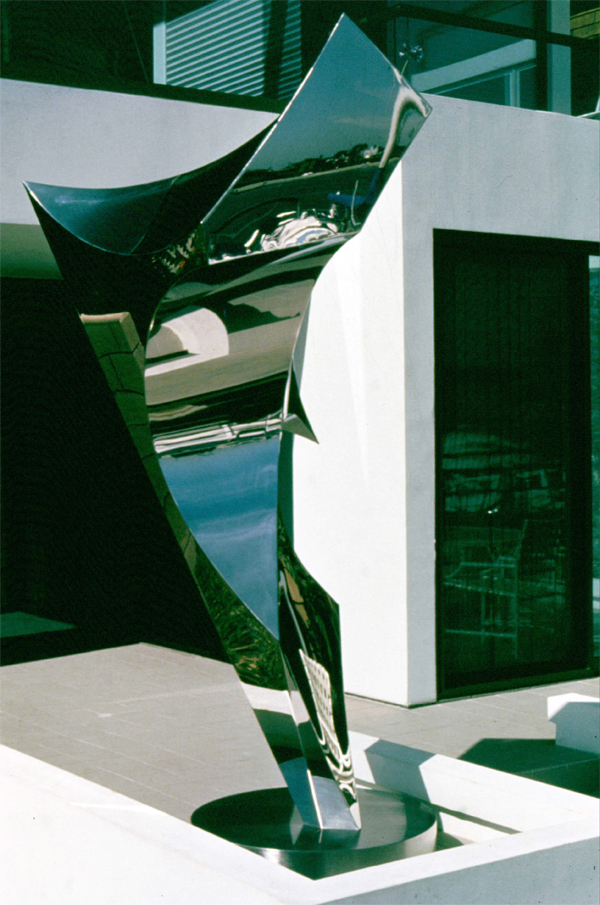 ---
Gary Slater; what an amazing artist! I've known Gary for several decades and purchased several pieces for both my office and my home. It's safe to say that the piece I selected for my main entry is the crown jewel of my collection!
- Fred C.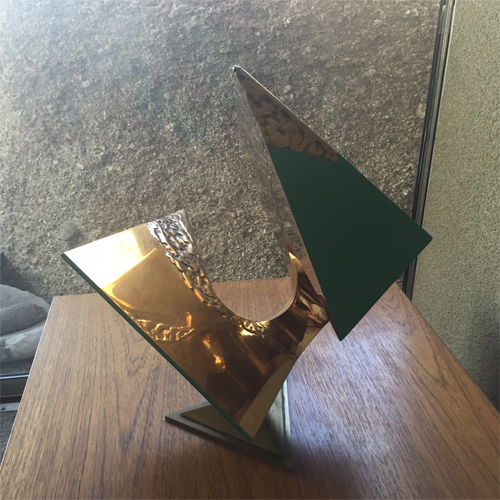 ---
I have known Gary Slater in the excess of thirty years. He has created numerous sculptures and water features for many of my Architectural projects. In addition, he has fabricated specialty items such as uniquely designed doors, stairways and other fixtures. I would recommend Gary to anyone who wants their project to be constructed professionally, completed on time and on budget.
- Edward S. Jr